Need GST Invoice For Orders Placed on Dubaria.Shop ?
It is simple to get an Invoice with GST Number mentioned on it for every order placed on Dubaria.Shop.
Check below to get GST Invoice while placing your order with four easy steps along with screenshots for your reference.
Step 1 : Add product to the cart.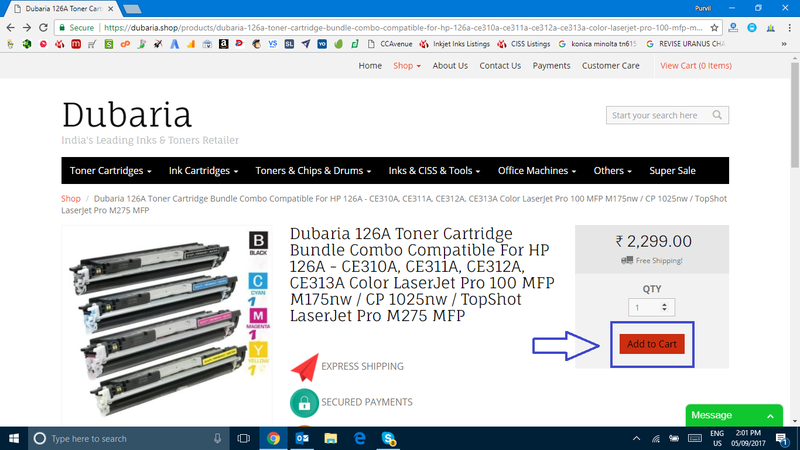 Step 2 : Click checkout once all required products are added to the cart.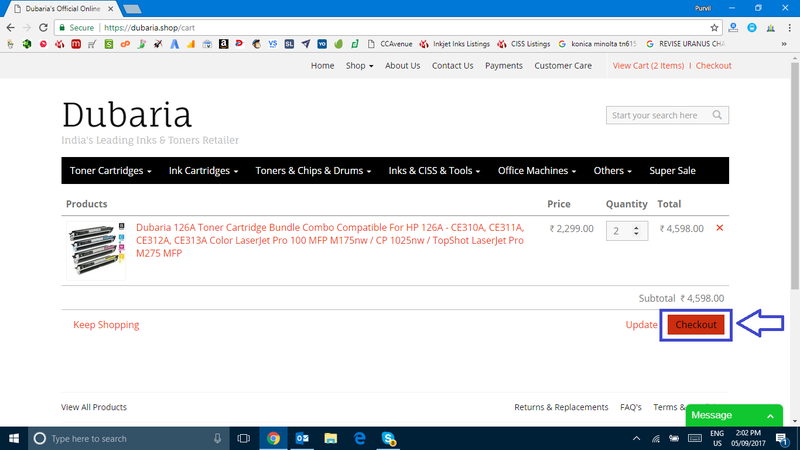 Step 3 : Enter Your Name or Company Name to the 'First Name' Field only. Enter Your GSTIN in 'Last Name' Field.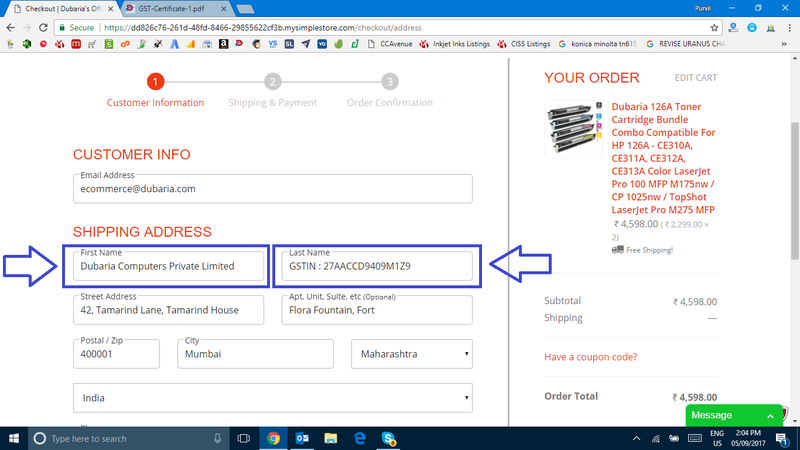 Step 4 : Check whether all the entered details on 'Customer Information' page are correct. If correct, go ahead and complete the payment by clicking on checkout button.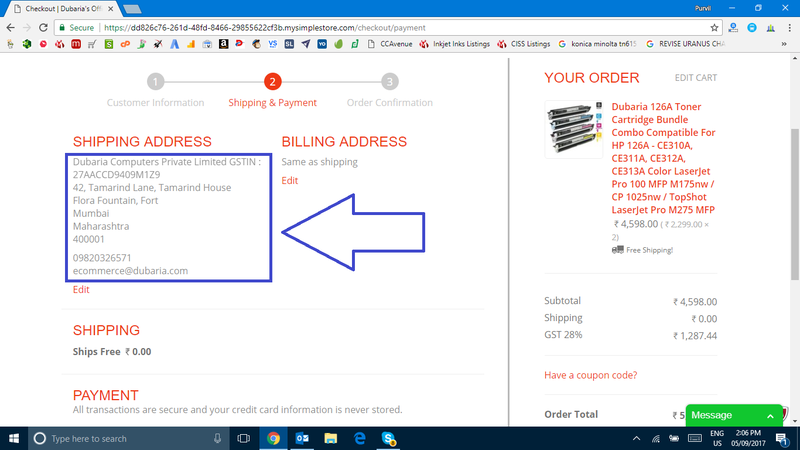 If you still face any problems or need to add GSTIN to an Invoice for a previously placed order, kindly submit a ticket here and we help you to update your Invoice. This can only be done within 3 days after an order is placed.